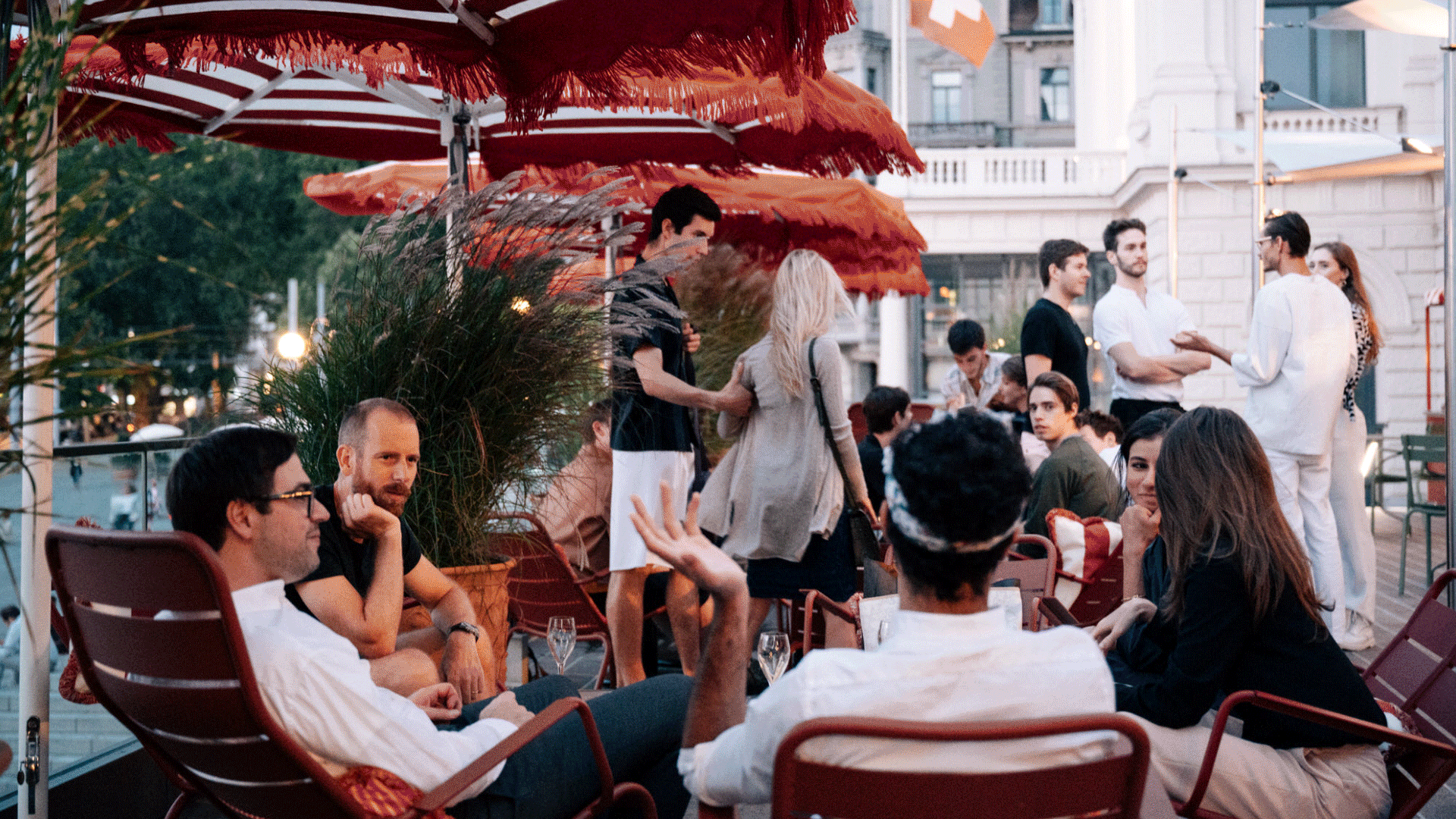 Bernadette' welcomes you for lunch, cocktails or dinner in a stylish ambience from September 8th.
Right in the middle of Zürich at Sechseläutenplatz 1!
We are looking forward to seeing you.
Monday - Sunday
11.30 am to midnight
Hot meals until 11 pm
Gondeli-Fondue
Enjoy a fine fondue from November 12, 2021 to February 25, 2022 in an original Swiss mountain gondola with a view of Sechseläutenplatz!
November 12, 2021 - February 25, 2022
Fondue Bernadette
Glacier fondue, four exquisite Swiss cheeses from our Maître fromagier 38.00
Moitié Moitié
Exquisite Gruyère and Friburg Vacherin cheese from our Maître fromagier 38.00
Truffle fondue with champagne
Four exquisite Swiss cheeses, champagne and black autumn truffle 42.00

We also serve you our fine fondue bread and delicious side dishes.
Per portion / person / CHF
Reserve your gondola (four guests per gondola) here.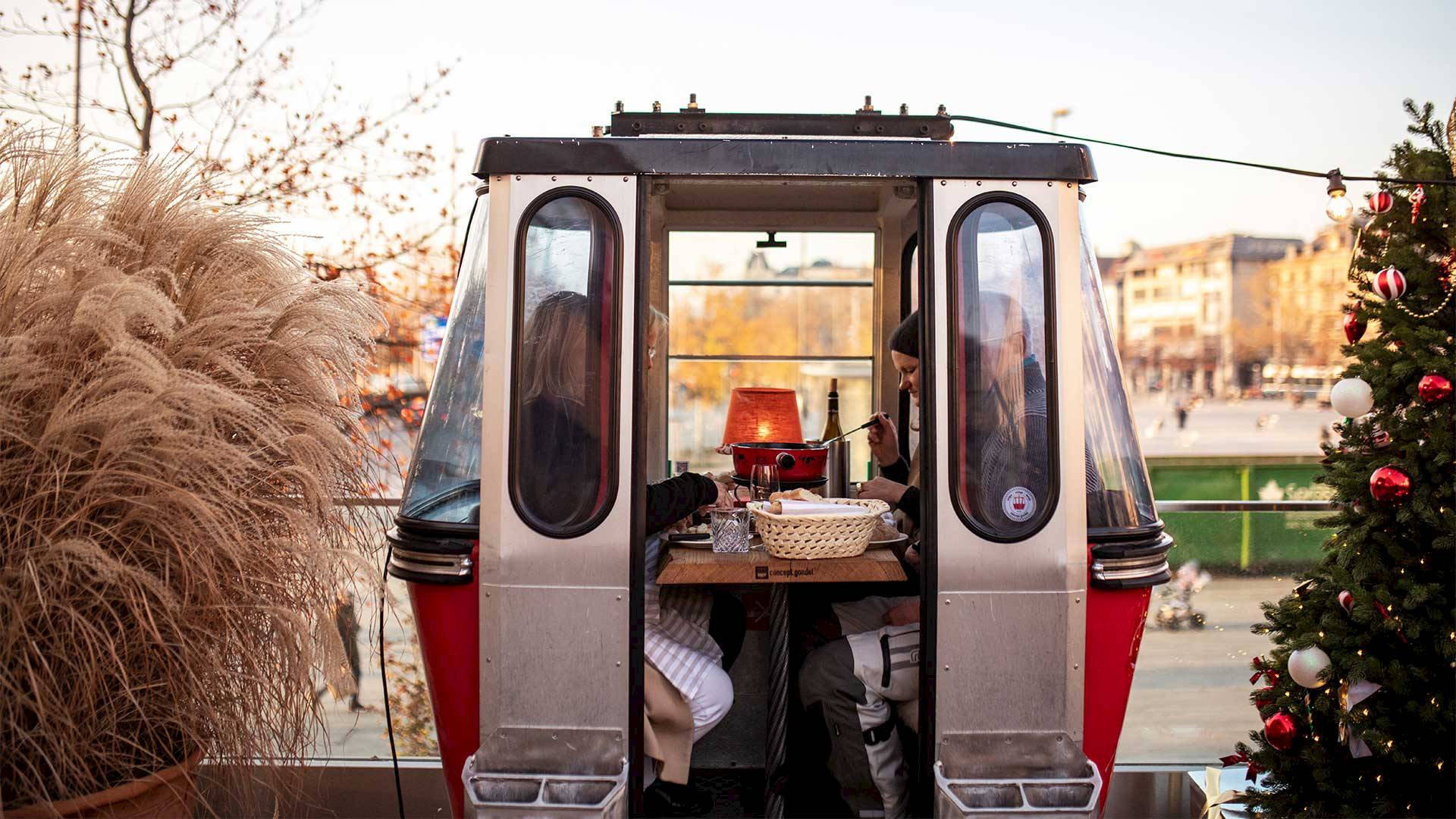 Schiller, Goethe, Bernhard - Up to now, male contemporaries in particular have eked out their existence at the lively Sechseläutenplatz. 
And also from the opera house, with Weber, Mozart and Wagner, an illustrious male cast overlooks the colorful hustle and bustle in the center of Zurich. Im summer 2020 a woman conquered the men's circle.
With an exquisite view of the glittering Lake Zurich and the lively Sechseläutenplatz, Bernadette' came to call. 
Fresh, sparkling, hot and spicy - From an exquisite lunch, to an after-work cocktail on the sun terrace, to an elegant dinner meeting point in a stylish ambience - in the interior design of the successful atelier zürich, chef Heinz Schärer serves delicacies from the newly launched Mediterranean menu.
Let us surprise you and visit us at Sechseläutenplatz 1 !